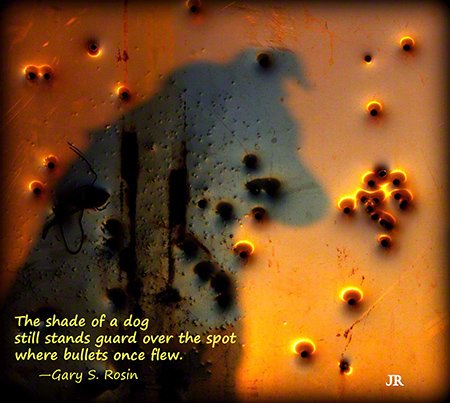 Copyrighted © by
photographer J.R. Lancaster and poet Gary S. Rosin.
All rights reserved.
Self-described "paint slinger, photographer, sculptor, builder of labyrinths and solstice effigies, storyteller, percussionist and desert rat," Lancaster is based in Bluff, Utah and Dove Creek, Colorado. He uses found objects from nature in his art, including artifacts and natural clays on canvas. His paintings and metal sculptures reside in more than 70 installations throughout the United States.
poetry has appeared, or is forthcoming, in various magazines and anthologies, including Concho River Review, Harbinger Asylum, Untameable City: Poems on the Nature of Houston (Mutabilis Press), The Legal Studies Forum, Texas Poetry Calendar, Visions International, and Lifting the Sky: Southwestern Haiku & Haiga. He is the author of two chapbooks, Standing Inside the Web (Bear House Publishing, 1990) and Fire and Shadows (Legal Studies Forum, 2008) (offprint). His work has been nominated for a Pushcart Prize.
Selections of his poetry and photography can be found on his website, 4P Creations: http://4pcreations.com