is a software engineer, ornithologist, and nature and wildlife photographer who specializes in birds and marine animals. His work has appeared in numerous magazines and books, both national and international. He recently relocated from Portland, Oregon to the Monterey Peninsula in California.
For more information about his images, visit his gallery at Fine Art America. And check out his Facebook page, too.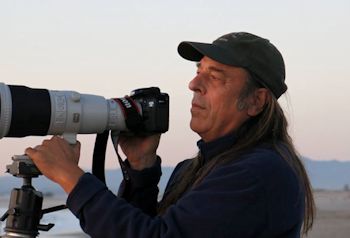 Photograph of Don Baccus copyrighted © by Kate Spencer,
katespencer.com. All rights reserved.